The Southwest Washington Branch of the ASCE was formed in 1992 by a group of consulting engineers who wanted to be able to gather locally in Clark County to socialize and discuss engineering topics specifically related to southwest Washington. The geographic range of the Branch includes Clark, Cowlitz, Skamania, and Wahkiakum Counties. The Branch is administratively attached to the Oregon Section of the ASCE, as many members work on both sides of the River.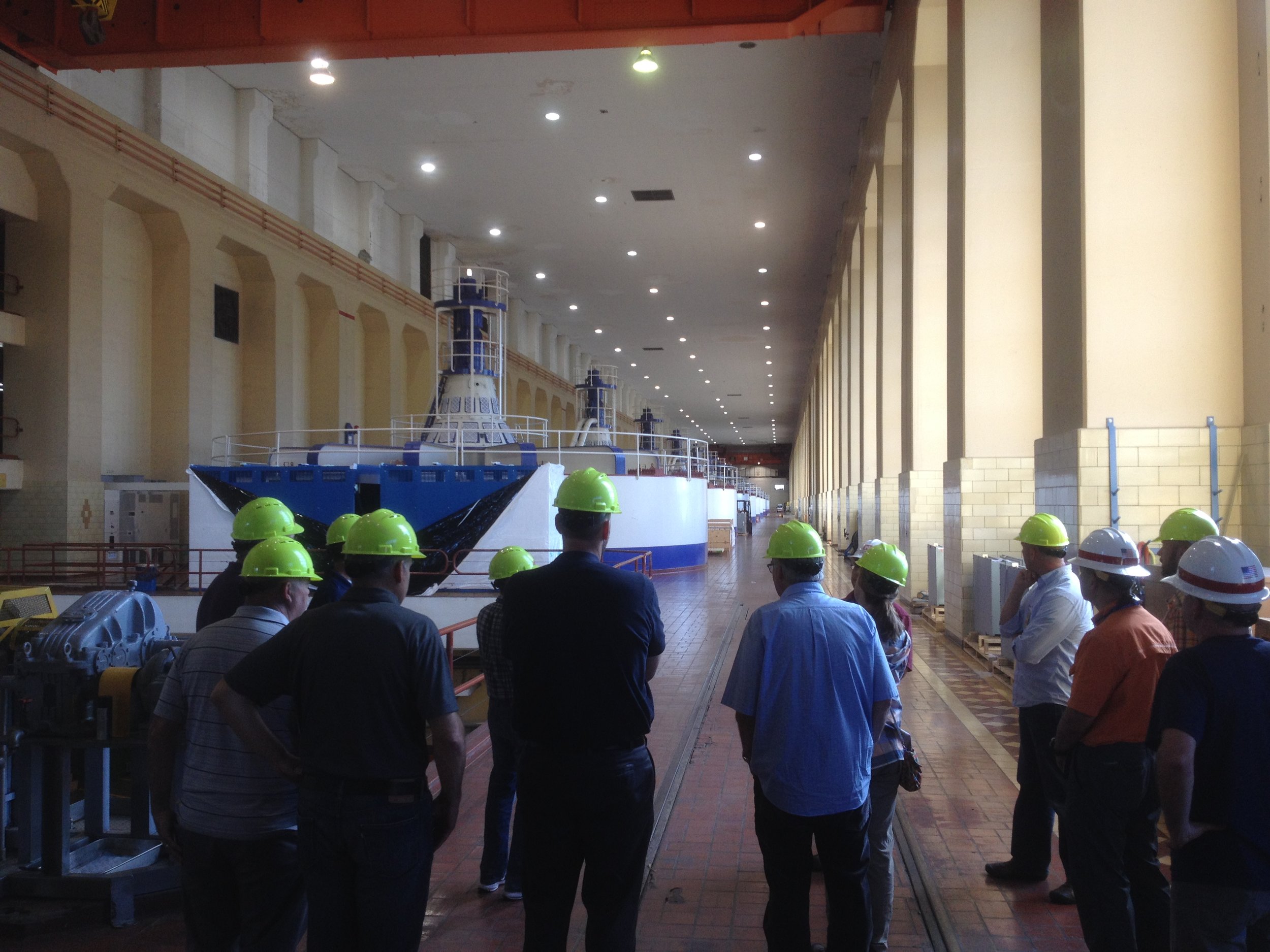 Our Branch tries to serve the local engineering community with technical training opportunities, monthly meetings, field trips, or other activities. Branch members also serve on quasi-governmental boards, such as committees to update local design standards and the Development Advisory Board. Over the past couple of years we've:
Organized field trips to Bonneville Dam, the West Vancouver Freight Access Project at the Port of Vancouver, the Vancouver Waterfront Development Project, and the Vancouver Wastewater Treatment Plant,
Provided training on technical writing, using social media for marketing, streamlined curb ramp replacements, building concrete intersections, and AutoCAD Civil3D 2018,
Provided several presentations on seismic risk in the Northwest and Resiliency, including improving the resiliency of the BPA Grid,
Shared case histories on several large local infrastructure projects,
Learned about how LIDAR can help us better understand the geology of the Columbia River Gorge,
Sponsored a debate between candidates for Mayor of Vancouver,
Organized informal gatherings at local brewpubs for members to network with other local engineers.
Follow our website or sign up for our weekly newsletter (by sending a letter to our mailbox, below) to find out what activities are happening in the next few months. Send your idea for a meeting topic or volunteer for a presentation by contacting us at: asce.sw.wa.email@gmail.com